In honor of National Letter Writing Month, we're putting the spotlight on the beauty of a handwritten letter. When you take the time to craft a handwritten letter, the recipient feels special and loved, something that royal bride-to-be Meghan Markle agrees with.
As you might have read in a recent People magazine article, Markle was once part of the Paper Source family, working as a calligrapher at our Beverly Hills location from 2004-2005. Markle's love for a nice handwritten letter, and her impeccable penmanship, made her a perfect fit for the job.
Can you imagine taking a workshop class with a future royal?
If you want to get an idea of how Markle may have added her own sparkle to handwritten letters, check out our roundup of hand lettering, calligraphy and letter writing essentials.
Basics

Creative Lettering Kit

Beginner's Lettering Set

Envelope Template Kit

Custom Embosser Gift Set

Custom Stamp Gift Box

Happy Animals Rubber Stamp Set

Laurel Frame Border Rubber Stamp
Pens

Dual Brush Pens

Micro Color Pen Set

Metallic Gel Pens

Emott Fineliner Passion Pen Set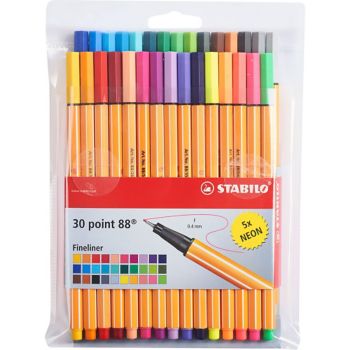 Stabilo Point 88 Fineliner Pen Set

Mix & Match Essential Pitt Artist Pens

Calligraphy Brush Pen Set

Silver Medium Metallic Marker

Gold Medium Metallic Marker

Rose Gold Metallic Marker
Seal it with a Kiss

Universal Wax Seal Handle

Wax Seal Insert Heart

Gold, Rose, & Pink Wax Sticks

Memory Tape Runner Permanent XL
Paper
Don't forget the paper! You'll need something extra luxe to write on. Check out our beautiful collection of stationery sets.

Thank You Card Set – Posey Florals

Watercolor Dots Stationery Set

Regal Blue Border Noteset

Rifle Juliet Rose Stationery

Blue Marble Swirl with Gold Stationery Set

Gold Feather Stationery

Cherry Blosson Notecards
Just in time for you to try out your new pens, we're hosting a Creative Hand Lettering Workshop on April 12th. Check out our Workshops page or your local store for more details!
If the thought of tackling hand lettering and calligraphy seems a little scary, here's a few tips from our in-house expert:
Keep your hand relaxed – sometimes it helps to shake out the tension before you start lettering.
Play around with different pens to find your favorite that you are comfortable writing with.
A simple trick to making your everyday cursive look like calligraphy – make your up-strokes thin and your down-strokes thick.
And if you're still feeling a little overwhelmed, heed the advice of Markle and take a deep breath and relax.
"The number-one thing is you have to take your time. Just do fluid strokes, you don't have to have a fancy pen by any means. And here's the other thing, you have to write in a way that's authentic to you…At the end of the day, if the guy is going to write the girl a letter, whether it's chicken scratch or scribble or looks like a doctor's note, if he takes the time to put pen to paper and not type something, there's something so incredibly romantic and beautiful about that."
We wholeheartedly agree!