In April, we asked you to nominate the women in your life that empower you to be the best you, and with over 400 written nominations in stores, we've had the honor to catch a glimpse of these women who empower others through love, action and empathy. While one of these women has won a lovely illustration in her honor, courtesy of Lydia Ortiz, Illustrator of the Little Feminist series, every woman nominated deserves a spotlight for the little things she does on a daily basis to empower those around her.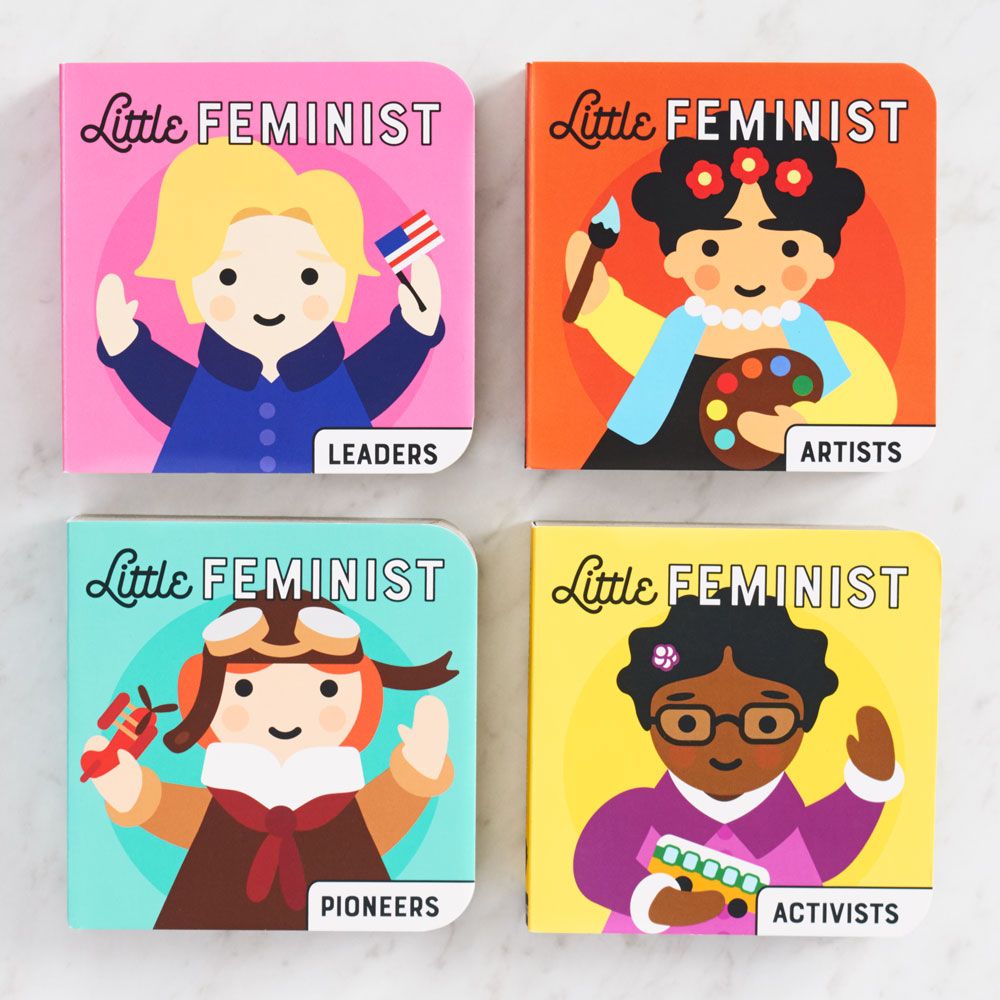 Meet some of the Empowering Women we had the pleasure of reading about from your nominations, including our winner!
Starr M.
"A 37 year old heart disease survivor. She now has dedicated her life as a Women's Heart Disease Patient Advocate. She is also telling her story to empower other women of all ages to know their bodies and to advocate for themselves to take their power back."
Nominated by Alex M.
Julia F.
"Julia is a truly amazing woman. After being struck by a drunk driver, she has defied all odds and continues to inspire others through her philanthropy and community presence."
Nominated by Emily S.
Luisa L.
"Luisa is strong, kind and unapologetically herself. She supports other women both by listening and advising, but most importantly by leading through example. She is a friend, role model, and a support system for me and countless others."
Nominated by Effie K.
Dr. Brigitte A.
"She works against sexual assault, she is an emergency room physician, working towards LGBTQ rights and women's rights. She wants people to do what they enjoy and speak out."
Nominated by Sophie A.
Zebun A.
She was on the forefront of the feminist movement in Bangladesh. She came to this country during the late 80's on a full scholarship. She continues to support women in all capacities of life. She is my mother."
Nominated by Munia I.
Patricia K.
"Pat has shown me repeatedly the power of kindness, perseverance and leading by example. Ever since her entrance into my life as my college mentor, I've grown wiser and more joyful. I wish to thank her profoundly."
Nominated by Anastasia K.
Mary B.
"She is a powerfully strong leader who goes for what she wants without fear. She is a mentor, leader, mother, entrepreneur and business woman. She inspires me to do better. She has had an incalculable influence on my life."
Nominated by Samantha M.
Beverly B.
"After a 25 year "career," Beverly began a faith ministry Juvenile Hall and Women's Jail. She returned to school at seminary and, at age 68, was ordained. She works on social justice for youth, women and the disenfranchised."
Nominated by Michael
Yoko A.
"My mother taught me to be strong and resilient no matter the circumstances. Kind and hard-working, she is still going strong at 80 years old and continues to inspire me!"
Nominated by Megumi L.
Marilynn S.
"My mother enlisted in the Marines back in 1963 as one of a few African American females during that time in the USMC."
Nominated by Carla S.
Angelina M.
"My sister is a single mom, Ph.D student, domestic abuse survivor, and all around Latina feminist badass who does not fully recognize the incredible woman she is and who has inspired me to be the best version of myself always."
Nominated by Stephanie
Mary D. – Sweepstakes Winner
"Badass pioneer with a lifetime career as a Philadelphia Public Defender who founded a court program for victims of sexual exploitation. She's the president and founder of a safe home for trafficked women in Philadelphia. Mother of 5. New grandmother. Mentor to many."
Nominated by Sarah R.
---
We hope these stories, and the stories you live daily inspire you to lead by example and lift each other up!
Share: