Let us help you elevate your next special occasion with a stylish and fun balloon bouquet from Paper Source. Scroll through our Pinterest for inspiration and ideas! Balloon bouquets can be purchased as-is, or customized with deluxe add-ons for the perfect festive gathering.
See below for information about contacting your local store to order your balloon bouquet today.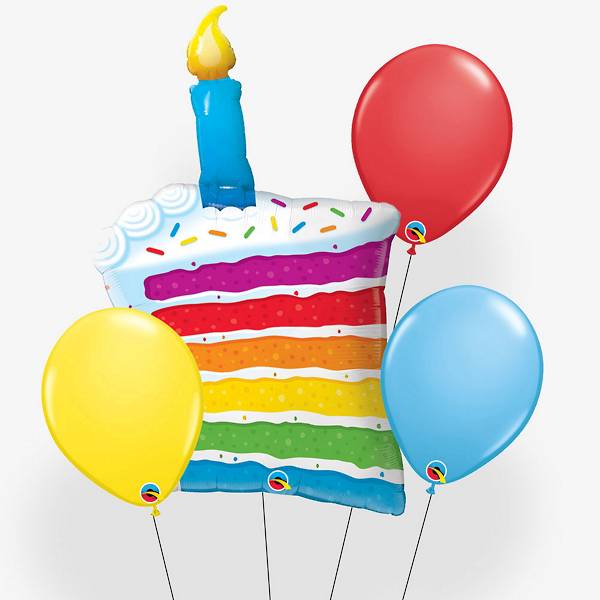 Birthday Cake Balloon Bouquet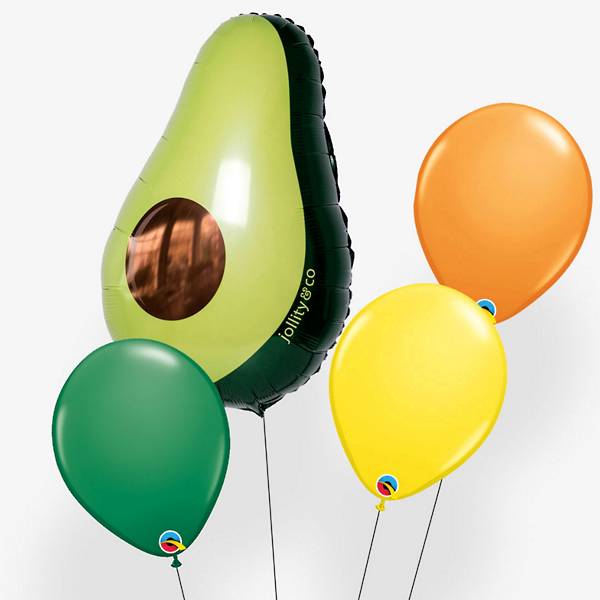 Avocado Balloon Bouquet
Celebration Balloon Bouquet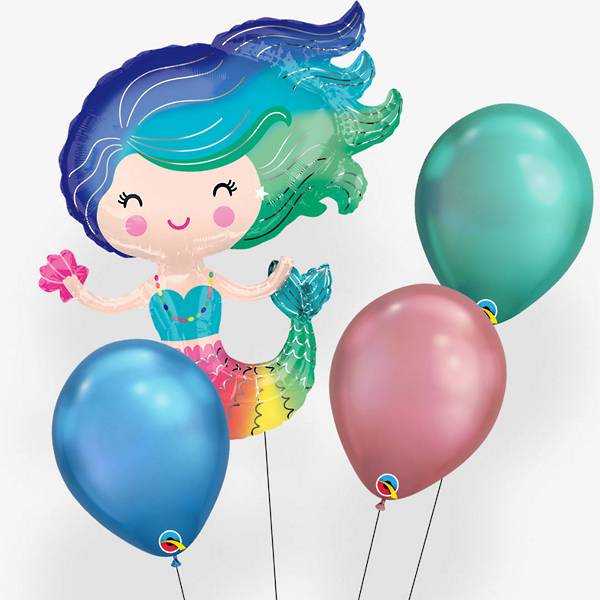 Mermaid Balloon Bouquet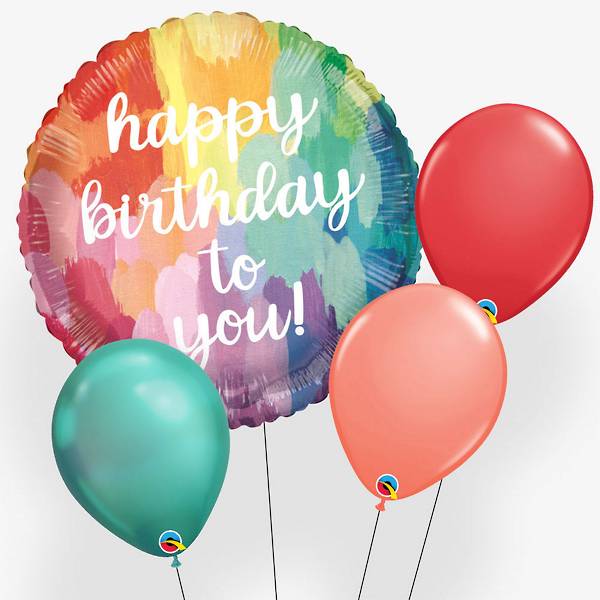 Happy Birthday Balloon Bouquet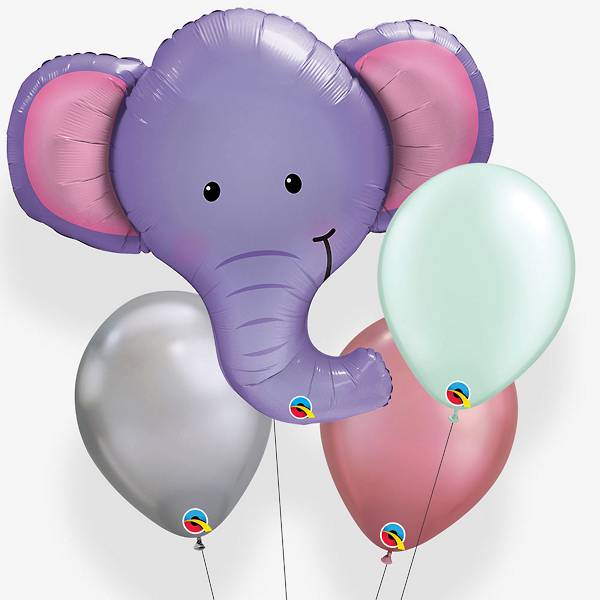 New Baby Balloon Bouquet
Are balloons available at my local store?
We offer Balloon Spot in most locations! Use our Store Locator to find the contact information for your store. You can quickly reference if Balloon Spot is offered at your location by reviewing the list at the bottom of the page.
Can I order balloons ahead of time for pickup?
Yes, our associates are happy to work with you to create a balloon bouquet you can pick up in store. Flip through our Balloon Spot Pinterest page to decide what you want, and call your participating Paper Source store to place your order and pay over the phone. You can then schedule a pick up time with them. Once you arrive, your new balloon bouquet will already be inflated and ready to take home with you. Balloon bouquets look best in their first 24 hours.
Do I need to call ahead?
While walk-in service is available, we recommend calling ahead to confirm availability and to minimize your wait times, especially closer to busy holidays.
Am I able to return my order?
All Balloon Spot orders are non-returnable and non-refundable.
Are you able to do custom balloon fixtures and décor, or decorate for events?
Currently, we are able to create balloon bouquets using our existing stock. Contact your local store for help putting together bouquets in color combinations to coordinate with your event- they can even help with having them delivered. Our team does not offer balloon installations at this time.
Can you inflate balloons not purchased at Paper Source?
We can inflate non-Paper Source balloons— however, there will be a service fee associated.
Alexandria, VA
Dallas, TX (Southlake)
New York, NY (Rockefeller Ctr)
Alpharetta, GA
Dedham, MA
New York, NY (Third Ave)
Ann Arbor, MI
Deer Park, IL
New York, NY (Tribeca)
Annapolis, MD
Denver, CO
Newton, MA (Chestnut Hill Sq)
Ardmore, PA
Durham, NC
Oak Brook, IL
Atlanta, GA (Virginia Highlands)
Edina, MN
Oak Park, IL
Austin, TX (5th & Lamar)
El Segundo, CA
Palo Alto, CA
Austin, TX (Domain Northside)
Evanston, IL
Paoli, PA
Baltimore, MD Pikesville
Fairfax, VA (Mosaic)
Pasadena, CA
Bellevue, WA
Fresno, CA
Philadelphia, PA Walnut St
Berkeley, CA
Friendswood, TX
Phoenix, AZ
Bethesda, MD
Garden City, NY
Plano, TX
Beverly Hills, CA
Glendale, WI
Portland, OR
Birmingham, AL
Greenvale, NY (Wheatley Plaza)
Princeton, NJ
Birmingham, MI
Highland Park, IL
Raleigh, NC
Boston, MA
Hoboken, NJ
Reston, VA
Brentwood, TN (Hill Center)
Houston, TX (City Center)
Richmond, VA
Brookfield, WI
Houston, TX (Highland Village)
Rochester Hills, MI
Brookline, MA
Indianapolis, IN
Roseville, CA
Brooklyn, NY (Park Slope)
Kansas City, MO
San Francisco, CA (Fillmore)
Brooklyn, NY (Smith Street)
La Jolla, CA
San Francisco, CA (Marina)
Burlingame, CA
Ladue, MO
San Francisco, CA (Sutter Street)
Burlington, MA
Leawood, KS
San Jose, CA (Santana Row)
Calabasas, CA
Long Beach, CA (2nd & PCH)
Santa Monica, CA
Cambridge, MA
Los Angeles, CA (3rd & Fairfax)
Scarsdale, NY
Canoga Park, CA
Los Angeles, CA (The Bloc)
Scottsdale, AZ
Carlsbad, CA
Louisville, KY
Seattle, WA (Queen Anne)
Centennial, CO
Lynnfield, MA
Seattle, WA (University Village)
Charlotte, NC
Madison, WI Hilldale
St. Paul, MN
Chicago, IL (Lab Store)
Marina Del Rey, CA
Studio City, CA
Chicago, IL (Lincoln Park)
McLean, Virginia (The Boro)
Summit, NJ
Chicago, IL (River North)
Memphis, TN
Tampa, FL
Chicago, IL (Southport)
Minneapolis, MN
Tigard, OR (Bridgeport)
Colorado Springs, CO
Murray, UT
Walnut Creek, CA
Columbus, OH
Naperville, IL
Washington, DC (Georgetown)
Corte Madera, CA
Naples, FL
Wellesley, MA
Costa Mesa, CA
Nashville, TN
Westport, CT
Dallas, TX (Cole Armstrong)
New York, NY (Columbus Ave)
Woodmere, OH
Dallas, TX (Preston Royal)
New York, NY (Fifth Ave)