Find A Paper Source Store Near You
Back to Results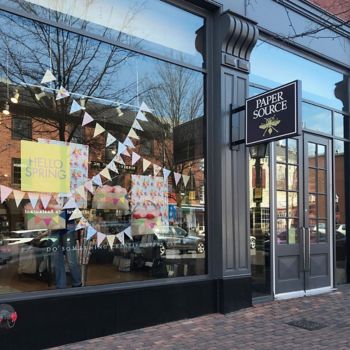 Alexandria, VA
Location:
118 King St
Alexandria Virginia, 22314
703-299-9950
Hours:
Monday: 10:00 - 7:00
Tuesday: 10:00 - 7:00
Wednesday: 10:00 - 7:00
Thursday: 10:00 - 7:00
Friday: 10:00 - 8:00
Saturday: 10:00 - 8:00
Sunday: 11:00 - 6:00
Create Moments That Matter
Find inspiration for moments big and small with our collection of greeting cards, gifts, stationery, wrap and more! Casually browse our vibrant assortment or work with our experts to bring your vision to life.
Gift Wrap Service
Whether it is a small token of appreciation or a grand gesture, our experts can make the act of giving just as special as the gift itself. Ask about our wrap services.
Paper Bar
Our exclusive assortment of envelopes, notecards, enclosures and writing papers offer a canvas for creating with paper. Play with our Colorscope and add dimension with fine paper, rubber stamps and other craft supplies.
BalloonSpot
From birthday parties to large events, our experts can style a balloon bouquet that is perfect for your occasion.
Available in select locations – call to inquire!